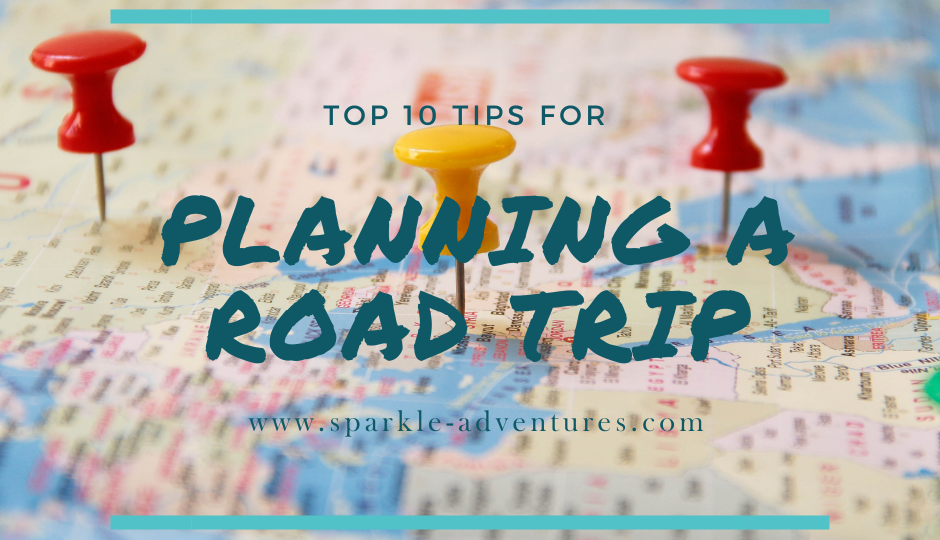 ---
A road trip can be the best adventure of your life. There is so much to do and see along the way. But it is not as simple as booking a cruise or a stay at an all-inclusive resort. There are many more things to consider.
Road Trip Planning Tip 1
Answer a few questions
There are a few questions you will need to answer to get started planning your road trip.
Where do you want to go? Do you have a destination in mind? How long do you have to travel? How long do you want to drive each day? Are you a fast or a slow traveler? How long do you want to stay at each place? What do you want to do, see, and eat? Do you know what points of interest are a must see along the way? Will you allow time for spontaneous stops? What activities are on your bucket list? Will you eat out or picnic at places along the way? Where will you stay each night? What accommodations do you want for your road trip?
Road Trip Planning Tip 2
Decide on your accommodations
There are many options for accommodations for a road trip.  Car/tent camping, cabins and lodges, hotels, motels and RV's or travel trailers.  Which one you choose will impact the rest of your planning.
Road Trip Planning Tip 3
Plot out your route
Once you have a general idea of where you are going, tools like Google Maps can help you plan out your route.
Road Trip Planning Tip 4
Fill in the details
Now that you have plotted out your routes you can start filling in the details of what to do, see and eat.  Check out your destination's website, travel books and guides and Pinterest, Instagram and Facebook groups for ideas and inspiration.
Road Trip Planning Tip # 5
Make reservations
Make reservations for your accommodations or if you plan to be flexible research your options for places to stay.
Road Trip Planning Tip #6
Buy your National or State Park passes
If you are planning to visit any National Parks you may want to buy your pass ahead of time.  Some state parks also require a pass for entry.
Road Trip Planning Tip #7
Plan your meals
Are you going to be eating out or picnicking along the way?  Either way you will want to add these stops to your route so you know where you will be when it is time to stop for meals.
Road Trip Planning Tip #8
Pack your picnic bag
If you will be picnicking for your meals, pack a bag with all the essentials for cooking and serving your meals to make it easy to grab everything you need.
Road Trip Planning Tip #9
Plan & Book your activities and excursions
It is a good idea to know what activities you may want to do at each stop on your road trip.  Do you need reservations?  How much are tickets?  Are there any items you need to bring along?
Road Trip Planning Tip #10
Bring activities and games for the car
There are lots of things you can do in the car to pass the time on a road trip.  Be prepared ahead of time with things to do especially if you have kids.
---
For only $3 get Sparkle Adventure's Complete Guide to Planning a US Road Trip.. Our 30 page guide includes everything from where to stay, where to find trip inspiration, plotting your road trip route, making reservations, everything you need to know about RV's, planning your meals, planning actitvities, games and actitivies for the car plus alot more. This downloadable pdf Complete Guide to Planning a US Road Trip is available to you immediately.
---
---